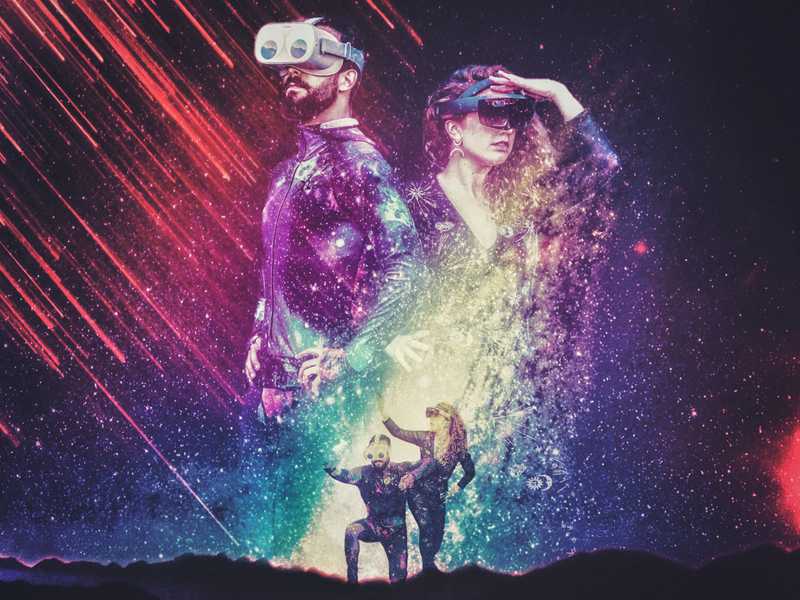 Where to Find Us
Wanna know if we're on your favorite podcast app? We'll do our best to keep this listed up to date with all the latest supported platforms.
Exploring the Metaverse
We are two curious humans on a journey to explore the wild west that is Immersive Technology (otherwise known as the XR industry). Through virtual reality, augmented reality, mixed reality and more, immersive technologies are transforming the human experience. Where did it all begin? How far have we come, and how will we tackle the many challenges ahead? We are on a mission to better understand the technology, research, theories and humans behind this fascinating and world-changing industry. We'll talk with people from many walks of life who are helping shape our collective future and explore this emerging reality together. Through deep conversations with these pioneers, we hope to inspire innovation and spread awareness and education so that we may build a more enlightened and equitable future.
Wanna Get Involved?
We can't do this alone! What began as a passion project will ultimately need support from the community and our listeners to continue and grow. We have a lot of ideas and an ever-growing list of people we'd love to bring on for this season. Your support in making this endeavor a reality(pun intended). Any amount is helpful!
Whether you can donate or not, we hope you'll be a part of this community. Subscribe, love us, like us, or come get the latest updates on our new Twitter and Instagram accounts.
Thanks for stopping by!